Mosquito Bite Prevention FAQ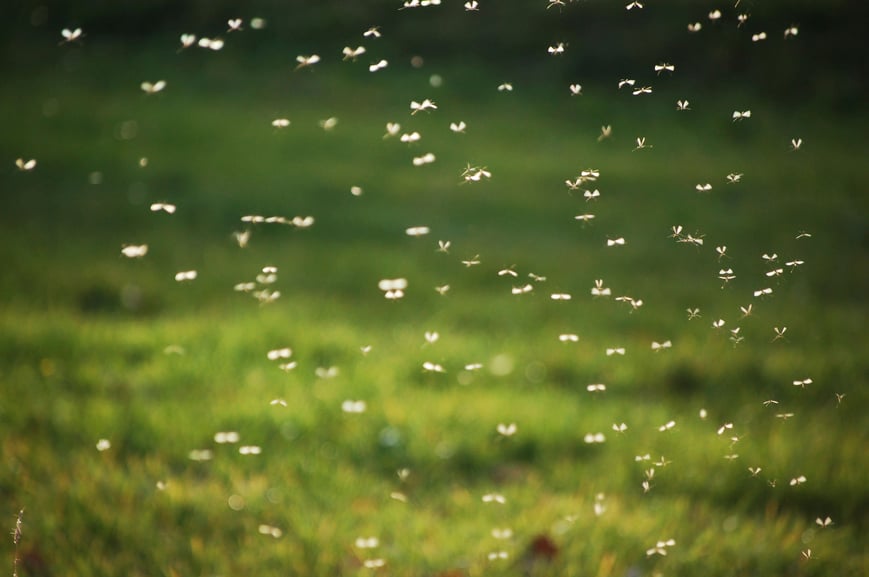 Mosquitoes are active April through October, as long as temperatures are above 40°F.
Mosquitoes can transmit illnesses such as West Nile Virus and EEE. They also can cause Heartworm in animals.
Mosquitoes need standing water to breed. Often they breed in gutters, bird baths, or objects that collect water after it rains.
Our team can assess your property and deliver a proposal for our mosquito control services. Here is how our mosquito control service is different from other companies:
We use National Organic Program compliant products.
Our products are safe for kids and pets.
You can be outdoors immediately after our treatments.
Our equipment is not contaminated by synthetic products.
Our services are not harmful to the environment or wildlife.